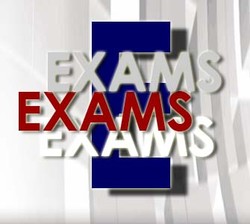 The Semester 1 Grade 9-12 Exam Schedule can be found here.
Moonlight Jazz - This annual fundraiser for the HCA Music Program showcases HCA Jazz students and presents the Johnny Summers Quintet. Moonlight Jazz is Friday, February 16, 2018 at First Alliance Church. Tickets are $40/ea, tables of 8 are $300 - available in the office and online. To buy tickets or donate online click HERE
Interested in being a 2018 sponsor? We have great sponsorship packages that include tickets and varied levels of advertising, promotion, and even a private concert/performance for our "Presto sponsorship level'. Tax receipts will be issued (minus the value of benefit within each sponsorship level). Click HERE or contact Jen Airhart by email or phone 403.717.1067 for more information.
Before & After School Care by Sherpa Kids - Sept 2018
Sherpa Kids has delayed the opening of the before and after school program for HCA students from Kindergarten to Grade 6 (up to 12 years of age). They will be at the school periodically throughout the remainder of this school year to answer questions and accept registrations for the program planned to open September 2018. Letter from Sherpa Kids dated December 15, 2017.
Program information & Hours and fees for HCA 
To register or for more information, visit www.sherpakids.ca
  - PAY SCHOOL FEES ONLINE - Click on the image to be taken to the registration page for School Cash Online