Apple Fundraiser - Thank you to everyone who supported our Apple Fundraiser. Apples must be picked up after school on Mon Oct 3 from the homeroom of the student indicated on the order form. Please DO NOT disturb classes before the end of the day or ask for your order in the office. 
ADmazing Ticket Pack - You may not recognize this new name as they were previously known as SUTP books. Sales from these books are an integral part of funding Student Council, Missions, and Athletics in our school. Order deadline is Friday Oct 7. More info and order forms available HERE.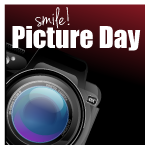 School Picture Day
Wed Sept 28 - Gr. 1-12 and Mon/Wed Kindergarten
Thurs Sept 29 - Tues/Thurs Kindergarten
Students are to be in full dress uniform. Hair brushed, teeth cleaned, smiles on!
 - PAY SCHOOL FEES ONLINE - Click on the image to be taken to the registration page for School Cash Online