Student Fundraisers
There are often fundraisers at HCA to help support extracurricular activities or to enhance opportunities in the classroom for students. Your support is greatly appreciated and your generosity goes a long way to helping our students participate in a greater number of programs and initiatives at HCA.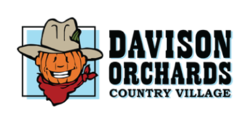 Davison Orchards - Apple fundraiser
Orders will be delivered to the school for pick-up on October 10.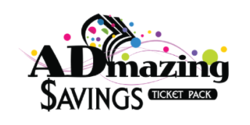 Ad-mazing Coupon Books
Order your books before October 5, 2018. These used to be called SUTP books, and they've got the same great deals and offers to save you money throughout the year.  $25/book and half of that amount comes back to the school for our students. From eating out, to grocery shopping, family entertainment and car rentals... it's all in the book! Contact Miss Quemuel HERE if you're interested in purchasing a book (or two)!
ADmazing Information Letter and Order Form
Shopping Rewards
Save funds for your HCA student by shopping for the things you usually buy.
Music and Athletics at HCA provide amazing opportunities - and Shopping Rewards can help.
HCA Music Parents Association (MPA) is pleased to provide an individual fundraiser for families looking for an easy way to offset the cost of their child's participation in music or athletics at Heritage Christian Academy.
Purchase Gift cards for your own personal or family shopping or as birthday gifts, appreciation gifts, Christmas gifts, and company or client give-aways/incentives/awards and designate a student or the music program as the recipient of the % earned from each retailer.
Shopping Rewards Individual Fundraising Info