Student Fundraisers
There are often fundraisers at HCA to help support extracurricular activities or to enhance opportunities in the classroom for students. Your support is greatly appreciated and your generosity goes a long way to helping our students participate in a greater number of programs and initiatives at HCA.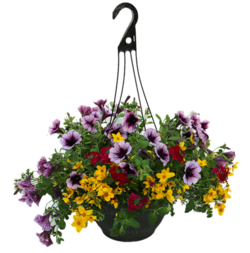 Spring Fundraiser It's officially Spring and Mother's Day is right around the corner. The HCA Athletics committee is here to help with hanging baskets, planters, herbs, veggies, annuals, fertilizers and potting soil! Place orders now at https://palliserregional.schoolcashonline.com/Fee/Details/3796/109/False/True or watch for printed order forms coming home with students after Spring Break. All orders are due by April 25, 2018 and items will be available for pick-up on May 9, 2018 - just in time for Mother's Day! Thank you for supporting Heritage Christian Academy's Athletics and Happy Spring! 
Shopping Rewards
Save funds for your HCA student by shopping for the things you usually buy.
Music and Athletics at HCA provide amazing opportunities - and Shopping Rewards can help.
HCA Music Parents Association (MPA) is pleased to provide an individual fundraiser for families looking for an easy way to offset the cost of their child's participation in music or athletics at Heritage Christian Academy.
Purchase Gift cards for your own personal or family shopping or as birthday gifts, appreciation gifts, Christmas gifts, and company or client give-aways/incentives/awards and designate a student or the music program as the recipient of the % earned from each retailer.
Shopping Rewards Individual Fundraising Info